It's Mondayyyyyyyyyyyyyyy. I'm back and I'm dry so I'm going to keep it short and sweet.
All in all this weekend was fun, I went to a Hush party. I had a lot fun. A hush party is a party where everyone wears headphones and theres three dj's playing three types of music at once. You have three stations on the headphones and no one knows what you're listening to. Lets just say me and my friends had a good damn time! LOL.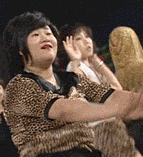 Well heres the poem I wrote last week called: Balti Girl. (for all of my Baltimore girls)
Balti Girl chronicles
Chronicles
The chronic wouldn't stop the muscle
The struggle
From nothing to something
From stuntin' to frontin'
Optical
Obsolete
You couldn't touch her
We were taught to smile
Yet they don't speak
Mean muggin' in her Louis bag
Mean
Yeah...mean.
Pretty bad thing.
Frequents DC, doesn't know how to act
Balti Girl Chronicles
Seamless
Cut for the honest girls
For the problem girls
Outspoken girls
Slick mouth, gotta roll with girls
You know them girls
Short shorts in the summer
Box braids to their calfs
Stuck up --
Yet again, don't know how to act
Accent like an artifact in a museum
The star to my buck
Round the way girl with a half n half
Chicken box salt pepper ketchup..
Don't know how to act
Only a fool or an idiot would fall in love
Balti Girl
Don't you wish you was one of us?